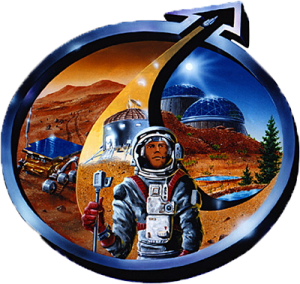 Support Mars Exploration, Research & Education by Helping the Mars Society!
Please consider a donation (tax deductible in the U.S.) to the Mars Society to help advance our work to promote humans-to-Mars! Get involved today!
How to Help the Mars Society
There are many ways you can support the Mars Society and its mission. Whether you choose to make a direct contribution, become a member, renew your membership or include the organization in your estate planning, your generous assistance will yield tangible results and help ensure the establishment of a permanent human presence on the Red Planet.
Make a Contribution
When you support the Mars Society, a fully registered 501(c)(3)non-profit organization, with your generous gift, you play a direct role in guaranteeing that the world's largest Mars advocacy group will continue to influence and work effectively with important policymakers, both in the United States and around the world, on issues related to Mars exploration and humans-to-Mars.
To make an online contribution to the Mars Society, please click on the "Donate" button below.
If you'd prefer to donate via Paypal, please use this button:

The Mars Society is an officially registered
501(c)(3) non-profit organization
committed to responsible and
transparent financial management.
If you would like to donate to the Mars Society by credit card, but would prefer not to use an online option, please fax the following information to our Administrative Director at (303) 980-0753, along with the specific amount you would like to contribute.
Name
Credit card type (Visa, MasterCard & American Express only)
Credit card number
Date of expiration
Mailing address
Telephone number
E-mail address
To contribute to the Mars Society by check or money order, please mail your gift (made out to "The Mars Society") to:
The Mars Society
11111 West 8th Avenue, Unit A
Lakewood, CO 80215
For more information about donating to the Mars Society, including planned giving opportunties, please contact Mars Society Vice President for Development Michael Stoltz at: mstoltz@marssociety.org.
Join the Mars Society
Established in 1998, the Mars Society is a membership-driven organization. Basic annual membership costs $50, while student and senior memberships are $25. In addition, a comprehensive family membership costs $100 annually. All memberships include receiving The Mars Quarterly e-magazine, as well as regular e-mail updates and announcements, special access to the Mars Society's web site and an invitation to the organization's premier event, the Annual International Mars Society Convention. Join the Mars Society today!
Renew Your Membership
Staying involved as an active member of the Mars Society will help the organization move forward with its campaign to educate the public, the media and government on the importance of initiating human missions to the planet Mars in the near term, not decades from now. Renewing your membership also ensures that you will continue to receive all of the important benefits that affiliation provides. Please renew your Mars Society commitment today!